Ranakpur is a village located on the banks of the 'Magai' river near Sadri town in the Pali district of Rajasthan in western India. Ranakpur was named after Hindu king Rana Kumbha, who donated some land to the Jain community in the 15th century for a divine vision of the Jain temple. Ranakpur temple Rajasthan is one of the five most important pilgrimage places of Jainism in India. Ranakpur is located between Jodhpur and Udaipur. 162 km from Jodhpur and 91 km from Udaipur, in a valley on the western side of the Aravalli Range.
ABOUT RANAKPUR JAIN TEMPLE
Work began in the 15th century in the foothill of 'Madri' near the banks of the 'Magai' river with a divine vision.
This temple honors Adinath, the first Tirthankar of the present half-cycle according to Jain cosmology
. The Ranakpur temple is one of the largest and most important temples of Jain culture. The campus has other temples such as Chaumukha, Surya, Suparshvanatha, and Amba temple.
This glorious structure carved in stone is well known for its architectural style. This three-story complex has a huge basement of this temple that covers 48,000 square feet. Inside the temple, there are twenty-four pillared halls and four subsidiary shrines. The remarkable thing about the temple is its design-changing columns. Moreover, each of these columns has carved intricate without repeating any designs. Hence, no two columns in the temple have similar designs.
how to reach ranakpur india
AIR
For those who travel by air, Udaipur 115 km and Jodhpur 150 km are the nearest airports from Ranakpur where you can rent a cab to reach Ranakpur Jain temple.
CAB
Ranakpur is well-connected to the major cities of Rajasthan through road. The below are the best routes to reach Ranakpur by cab.
TRAIN
Ranakpur is well connected by train from Mumbai, Delhi, Jaipur and, Ahmedabad. The nearest train station to Ranakpur is Falna ( FA ) 30 km. Falna is a major stop for all trains including fast trains like Shatabadi and Rajdhani.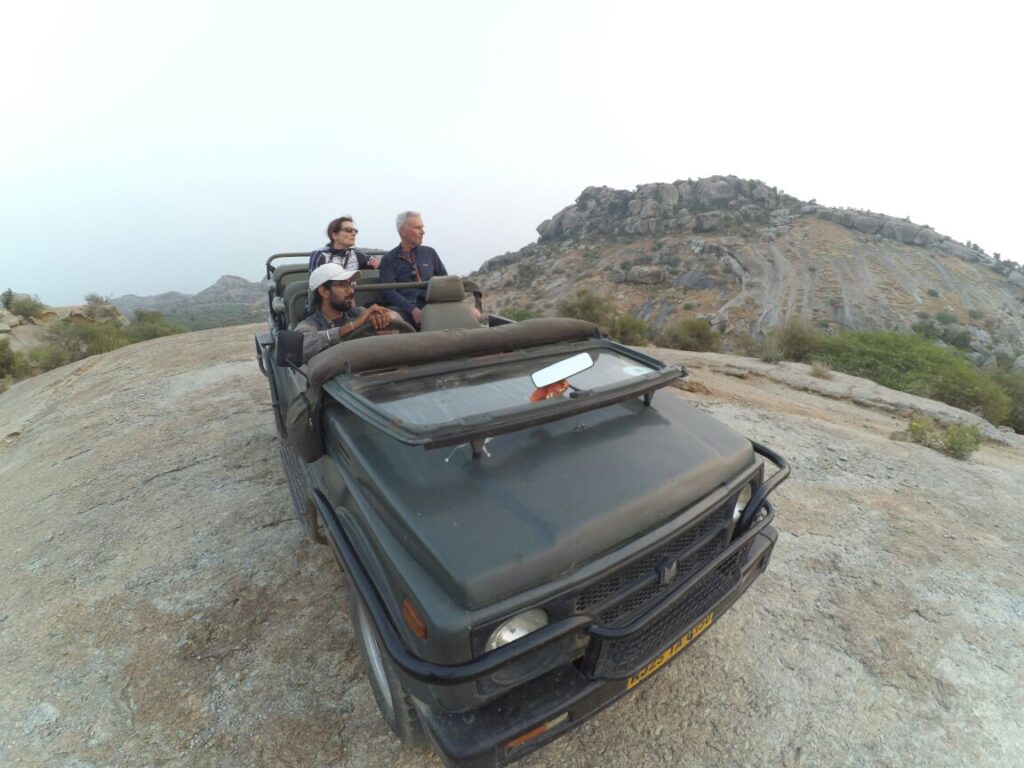 Jeep safari in Jawai
Adventure
The hills of leopards, Jawai is a popular destination near Ranakpur. 
Cycling in Ranakpur
Adventure
Cycling in Ranakpur can be your star adventure activity on your next holiday trip.